Operations
·
Stockholm
·
Hybrid Remote
HR Business Partner
As HRBP, you will be a key player in establishing an HR function that will set up Billogram for continued hypergrowth!
How about some disruption? Or maybe a fast-paced scale-up?
Well, we do both! At Billogram we do digital invoicing because we think traditional invoicing is lame. It's basically anxiety on a paper, filled with apprehension (did I pay my invoices? Did our customer get their invoice?) and when done wrong it can waste so much time and energy. We want both sender and recipient to have the best experience possible. But since their interests don't always align it's up to us to come up with smart solutions to satisfy both parties.
We are currently growing at a fast pace and we are expanding both in terms of organization as well as our commercial reach. Did anyone say Europe? Did anyone say future Swedish SaaS rocket?
To succeed with the revolutionary invoicing race we're on we need to build a scalable organization that allows Billogram to expand rapidly. And this is where you come in. As HRBP, you will be a key player in establishing an HR function that will set up Billogram for continued hypergrowth!
Responsibilities:
You will contribute both on a strategic level as well as hand-on, to cultivate an innovative, performing, and caring culture within a growing international organization. Your area of responsibility will cover all parts of the employee journey, such as Performance Management, Employee Engagement, Compensation, Learning & Development, and Talent Management.
In the position as an HR Business Partner, you will for instance:
Identify, initiate, develop and/or implement people processes, initiatives, and projects in alignment with the business and Billogram's people agenda.
Coach, advise, and train leaders at all seniority levels in alignment with business needs.
Manage and facilitate organizational design and change.
Effectively resolve employee matters (such as rehabilitation and performance issues) within all labor law and compliance guidelines, as well as Billogram's values.
Be responsible for collaboration and negotiation with trade unions.
You are a superstar, we know. But let's just tick some boxes!
As a person, you are a committed self-starter with a strong drive and a hands-on mentality, where you do what's necessary to deliver results. You can work without pre-established routines or guidance (hey, that's what we are here for to create together!) and you thrive in a changing environment.
You possess strong communication skills and since we often within HR are facing sensitive information and situations, you are a person with integrity.
Job skills & qualifications:
A handful of years of broad HR experience, including independently driving organizational changes and various employee cases
Experience in designing and implementing HR processes
Relevant university degree
Comfortable with English as the main working language
A deeper experience in Learning & Development and/or Talent Management is a plus
What we offer:
At Billogram we promise you an exciting journey as we break into new markets and grow at a rapid pace. That aside you will get lots of freedom and opportunity to develop together with great colleagues at our office, right in the center of Stockholm. We also offer flexible working hours, a hybrid setup, exciting challenges, and a whole lot of laughs.
If you have any questions or want to know more about us, don't hesitate to get in touch. By now you're hopefully already imagining yourself joining the Billogram team, and if that's the case, we look forward to hearing from you as soon as possible!
Billogram is an equal opportunity employer. All qualified individuals will receive consideration for employment regardless of gender, transgender identity or expression, ethnicity, religion or other beliefs, disability, sexual orientation, or age.
Welcome to the world of Billogram!
Team

Role

HR

Locations

Remote status

Hybrid Remote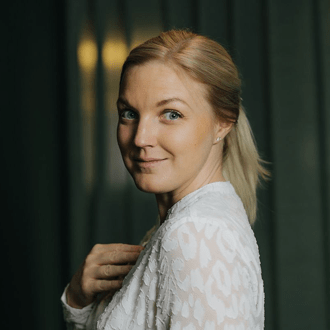 Contact
Josefine
Chief HR Officer – Operations
Perks
Be a boss

Here you get to rule like a dictator or a sympathetic saint, either way you are your own CEO and with that comes things like flexibility, responsibility and other words ending with 'bility'. And running your own show is a good thing, because everyone gets to see how great you are.

Get bossed around

Even though everyone here is a boss, we all listen to each other and work closely together. Together we take small steps forward every day. And by sharing thoughts and ideas with each other, we evolve and learn to become 'mega-bosses'. Like cool Transformer robots, we too are stronger together.

Change the world

We've taken something that's been neglected and boring for 5000 years and made it valuable and useful. Even better for you, as our product keeps changing, you can be the next to reinvent it. Just wait for that genius idea to come to you in the bathroom.

Join a journey

Our company grows faster than the waistline of a man from Texas. The lame metaphor aside, Billogram is really changing rapidly and it's a great journey to be a part of. So, join us and make your mark on the world of invoicing, like the moonwalking Michael Jackson made his mark on the world of dancing backwards.
Culture
In our office, one can find an ever growing group of slightly rebellious and self-proclaimed geniuses. A recent culture study found that employees at Billogram are in fact the best in the world. These statistics came straight from a highly reliable slack poll survey, performed internally at five-thirty on a Friday pay-day.
Apart from being the best in the world, we're a pretty humble and casual bunch. Working here you can enjoy the benefits of having a flat organization where two conference rooms are dedicated to table tennis and billiard. Someone who's clearly related to Einstein even named them the Arcade and the Ping Pong Room.
About Billogram
Billogram was born from a desire to renew the outdated billing process and replace traditional PDF and paper invoices with something digital and interactive. Today, we offer our clients a digital platform for billing and payments, which streamlines customer management while improving the customer experience. Using smart technology, we help companies automate processes leading to lower costs, increased revenue and reduced churn. The result is a payment that pays off for both customers and suppliers.
Operations
·
Stockholm
·
Hybrid Remote
HR Business Partner
As HRBP, you will be a key player in establishing an HR function that will set up Billogram for continued hypergrowth!
Loading application form
Already working at Billogram?
Let's recruit together and find your next colleague.