Operations
·
Stockholm
·
Hybrid Remote
Redovisningsekonom
För att säkerställa fortsatt tillväxt söker vi nu efter en redovisningsekonom till vårt ekonomiteam.
På Billogram vill vi vara en förebild inom fakturering, ett företag som tjänar pengar när kunder är nöjda och betalar i tid snarare än på missade betalningar. Vi tror nämligen att det alltid lönar sig att behandla människor väl. Därför är vår plattform för fakturor och betalningar utformad för att förebygga besvär och istället vara till nytta för både våra kunder och deras kunder. Allt för att förbättra relationen dem emellan.
För att säkerställa fortsatt tillväxt söker vi nu efter en redovisningsekonom till vårt ekonomiteam.
Om rollen:
Som redovisningsekonom på Billogram kommer du att ansvara för såväl redovisning som lön där redovisning kommer att vara ditt huvudfokus. Du kommer även vara huvudansvarig för vårt utläggsverktyg Pleo. I rollen kommer du att bli en viktig del av vårt ekonomiteam som idag består av CFO, Redovisningsansvarig och Business Controller.
Primära arbetsuppgifter:
Löpande redovisning och avstämning av balanskonton
Kund- och leverantörsreskontra samt fakturering
Lönehantering tillsammans med HR, inklusive rapportering av avvikelser, registrering av provisionsutbetalningar och avstämning av personuppgifter
Regelbunden kontakt med Försäkringskassan samt Max Matthiessen gällande olika medarbetarärenden
Granskning av utlägg, se till att de är godkända och i linje med vår utläggspolicy
Agera bollplank mot verksamheten i ekonomirelaterade frågor
Stötta redovisningsansvarig i arbetet med klientmedelsavstämning
Stötta ekonomiteamet i andra administrativa ekonomirelaterade uppgifter, vanligen förekommande inom leverantörsreskontra- och kundreskontrafunktionen
Delaktig i vårt kontinuerliga arbete med att hitta nya sätt att utveckla våra processer och rutiner för att kunna leverera på bolagets övergripande mål
Vi önskar att du:
För att lyckas i rollen ser vi att du är strukturerad, lösningsorienterad och analytisk, utöver det är du också nyfiken på att lära dig nytt och trivs i en föränderlig miljö. Vi använder en kompetensbaserad rekryteringsprocess där dessa kompetenser kommer att spela en viktig roll.
För att lyckas i den här rollen tror vi att du har:
Eftergymnasial utbildning inom ekonomi
Relevant arbetslivserfarenhet från likvärdig roll (1-3 år)
Erfarenhet av leverantörsreskontra
Goda kunskaper i Excel
Goda kunskaper inom IT och van vid ett digitalt arbetssätt
Erfarenhet av att arbeta i Fortnox är meriterande
Erfarenhet från lönehantering är meriterande
Flytande i engelska och svenska i både tal och skrift är ett krav
Vårt erbjudande:
Billogram föddes ur idén om att förnya en föråldrad faktureringsprocess och ersätta traditionella PDF- och pappersfakturor med ett interaktivt format. Idag erbjuder vi en digital plattform för fakturering och betalningar som effektiviserar kundhanteringen, samtidigt som den förbättrar kundupplevelsen. Med hjälp av smart teknologi hjälper vi företag att automatisera processer som sänker kostnader, ökar intäkter och reducerar churn.
Tillsammans med oss kommer du att vara med på en spännande förändringsresa och du blir en viktig del i den totala expansionen och tillväxten av Billogram! Vi är en platt organisation där du ges möjlighet att växa i din roll och utvecklas tillsammans med fantastiska kollegor. Hos oss kommer du aldrig att sakna utmaningar, omväxling och inte minst; att ha kul! 
Billogram är en arbetsgivare som tillämpar principen om lika möjligheter och tar avstånd från alla former av diskriminering. Det innebär att alla kvalificerade ansökningar kommer att behandlas lika oavsett kön, transgenderidentitet, etnicitet, religion eller annan övertygelse, funktionsnedsättning, sexuell läggning eller ålder.
Welcome to the world of Billogram!
Team

Role

Accountant

Locations

Remote status

Hybrid Remote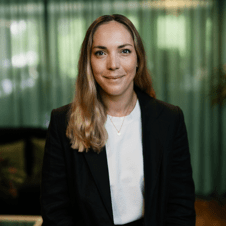 Contact
Cecilia
Talent Acquisition Partner – Operations
Perks
Be a boss

Here you get to rule like a dictator or a sympathetic saint, either way you are your own CEO and with that comes things like flexibility, responsibility and other words ending with 'bility'. And running your own show is a good thing, because everyone gets to see how great you are.

Get bossed around

Even though everyone here is a boss, we all listen to each other and work closely together. Together we take small steps forward every day. And by sharing thoughts and ideas with each other, we evolve and learn to become 'mega-bosses'. Like cool Transformer robots, we too are stronger together.

Change the world

We've taken something that's been neglected and boring for 5000 years and made it valuable and useful. Even better for you, as our product keeps changing, you can be the next to reinvent it. Just wait for that genius idea to come to you in the bathroom.

Join a journey

Our company grows faster than the waistline of a man from Texas. The lame metaphor aside, Billogram is really changing rapidly and it's a great journey to be a part of. So, join us and make your mark on the world of invoicing, like the moonwalking Michael Jackson made his mark on the world of dancing backwards.
Our mission is to give customers and companies a similar experience – with transparency and access to real-time information. The digital invoice is not the crux of the matter, that's the format which enables a dialogue, engagement and stronger customer experiences. We're here to redefine invoicing as a concept and take it from transactions to relations.
- Jonas Suijkerbuijk, CEO Billogram
About Billogram
Billogram was born from a desire to renew the outdated billing process and replace traditional PDF and paper invoices with something digital and interactive. Today, we offer our clients a digital platform for billing and payments, which streamlines customer management while improving the customer experience. Using smart technology, we help companies automate processes leading to lower costs, increased revenue and reduced churn. The result is a payment that pays off for both customers and suppliers.
Operations
·
Stockholm
·
Hybrid Remote
Redovisningsekonom
För att säkerställa fortsatt tillväxt söker vi nu efter en redovisningsekonom till vårt ekonomiteam.
Loading application form
Already working at Billogram?
Let's recruit together and find your next colleague.