Customer Success Executive DACH 🇩🇪
To ensure continuous growth and become a leader in the European consumer billing market we are looking for a high-performing Customer Success Executive to join our international team.
At Billogram we like to make money when customers are happy and pay on time rather than from missed payments. We believe it always pays off to treat people well. That's why our platform for invoices and payments is built to remove pain and instead be of gain to both our clients and their customers – improving their relations.
To ensure continuous growth and become a leader in the European consumer billing market we are looking for a high-performing Customer Success Executive to join our team. You will be an important part of the team to drive customer loyalty and develop the Billogram experience in the DACH region. You will be Billogram's main point of contact in the region and gain a deep understanding of the customer's needs, business goals, challenges, and expectations. Aligning our company's products and services to provide maximum value.
The successful candidate will be Billograms first feet on the ground in DACH with an office in a preferred location in the DACH region, or in a remote home office. You will be required to travel at least 25% (mainly in Germany but also across the DACH region and to our HQ in Stockholm).
Primary responsibilities:
Work collaboratively with the broader Billogram team in DACH and across Europe to onboard and integrate new clients and be responsible for the success of existing clients.
Build and develop business relationships with senior decision makers and key influencers at existing clients.
Keeping up with the latest trends and best practices within billing and payments to ensure that our clients will always have the best in class solution now and in the future.
Drive a smooth onboarding and implementation process for new customers by providing training, workshops, offering technical support, and addressing any concerns or roadblocks that may arise.
Identify upsell or cross-sell opportunities by having a proactive approach to analyze customer data, monitor usage patterns, and help customers realize the full potential of the products, leading to increased customer lifetime value.
Channel feedback requirements from customers in the DACH region into product development.
What we are looking for:
We are looking for a self-motivated team player, who is eager to learn and build a long-term successful career with us in one of our fastest growing markets. A strong customer relationship builder with an analytical, structured, collaborative and solution-oriented work attitude. Solid business acumen and empathy to business needs are required to build trust with C-level/senior decision makers.
Skills & qualifications which will help you succeed in this role:
Experience from Consultancy or Customer Success role (5+ years) is a requirement, preferably within billing and payment solutions (SaaS Solutions).
Bachelor's degree in engineering, business administration, economics, or a related field is a requirement.
Fluent in written and spoken German, and a full working proficiency in English is a must.
Knowledge of business applications and driving project-oriented delivery/onboarding is essential.
Exceptional service oriented approach as well as strong verbal and written communication and presentation skills.
Industry experience from the payment landscape is a plus as well as experience from the energy sector.
Experience from working in a start-up/scale-up environment is beneficial.
What we offer:
Billogram provides a digital billing and payments platform, revolutionizing a forgotten part of the payments industry: the recurring invoice. Using smart technology, we help companies automate the whole payment process leading to lower costs, increased profitability and customer satisfaction. We want both sender and recipient to have the best experience possible. But since their interests don't always align it's up to us to come up with smart solutions to satisfy both parties.
At Billogram we promise you an exciting journey as we break into new markets and grow at a rapid pace. That aside, we offer you a supportive and collaborative environment that values your skills and growth. We're committed to your long-term development, offering clear career progression paths.
At Billogram, we provide equal opportunities and strive for an inclusive and diverse environment. All applicants will be considered for employment without attention to gender, transgender identity or expression, ethnicity, religion or other beliefs, disability, sexual orientation, or age.
Welcome to the world of Billogram!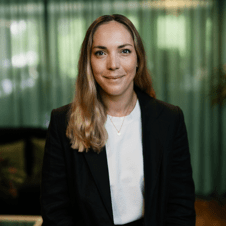 Contact
Cecilia
Talent Acquisition Partner – Operations
Perks
Be a boss

Here you get to rule like a dictator or a sympathetic saint, either way you are your own CEO and with that comes things like flexibility, responsibility and other words ending with 'bility'. And running your own show is a good thing, because everyone gets to see how great you are.

Get bossed around

Even though everyone here is a boss, we all listen to each other and work closely together. Together we take small steps forward every day. And by sharing thoughts and ideas with each other, we evolve and learn to become 'mega-bosses'. Like cool Transformer robots, we too are stronger together.

Change the world

We've taken something that's been neglected and boring for 5000 years and made it valuable and useful. Even better for you, as our product keeps changing, you can be the next to reinvent it. Just wait for that genius idea to come to you in the bathroom.

Join a journey

Our company grows faster than the waistline of a man from Texas. The lame metaphor aside, Billogram is really changing rapidly and it's a great journey to be a part of. So, join us and make your mark on the world of invoicing, like the moonwalking Michael Jackson made his mark on the world of dancing backwards.
Our mission is to give customers and companies a similar experience – with transparency and access to real-time information. The digital invoice is not the crux of the matter, that's the format which enables a dialogue, engagement and stronger customer experiences. We're here to redefine invoicing as a concept and take it from transactions to relations.
- Jonas Suijkerbuijk, CEO Billogram
About Billogram
Billogram was born from a desire to renew the outdated billing process and replace traditional PDF and paper invoices with something digital and interactive. Today, we offer our clients a digital platform for billing and payments, which streamlines customer management while improving the customer experience. Using smart technology, we help companies automate processes leading to lower costs, increased revenue and reduced churn. The result is a payment that pays off for both customers and suppliers.
Customer Success Executive DACH 🇩🇪
To ensure continuous growth and become a leader in the European consumer billing market we are looking for a high-performing Customer Success Executive to join our international team.
Loading application form
Already working at Billogram?
Let's recruit together and find your next colleague.