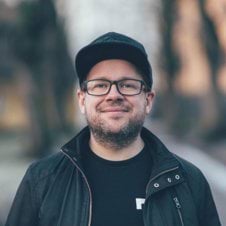 Carl Oscar
Systems Architect – Product Development
Yo! 👋 I'm Carlos and I've been with Billogram since the beginning. 
At Billo 🐳 I'm mostly working AWS magic, coding our next generation platform, building GraphQL connections, looking over k8s environments, maintaining IT security and server infrastructure. 
Out of work I'm working other kinds of Magic (preferably the TCG) 🧙‍♂️, doing a fair amount of photography 📷 and trying out hipstery beer 🍻.